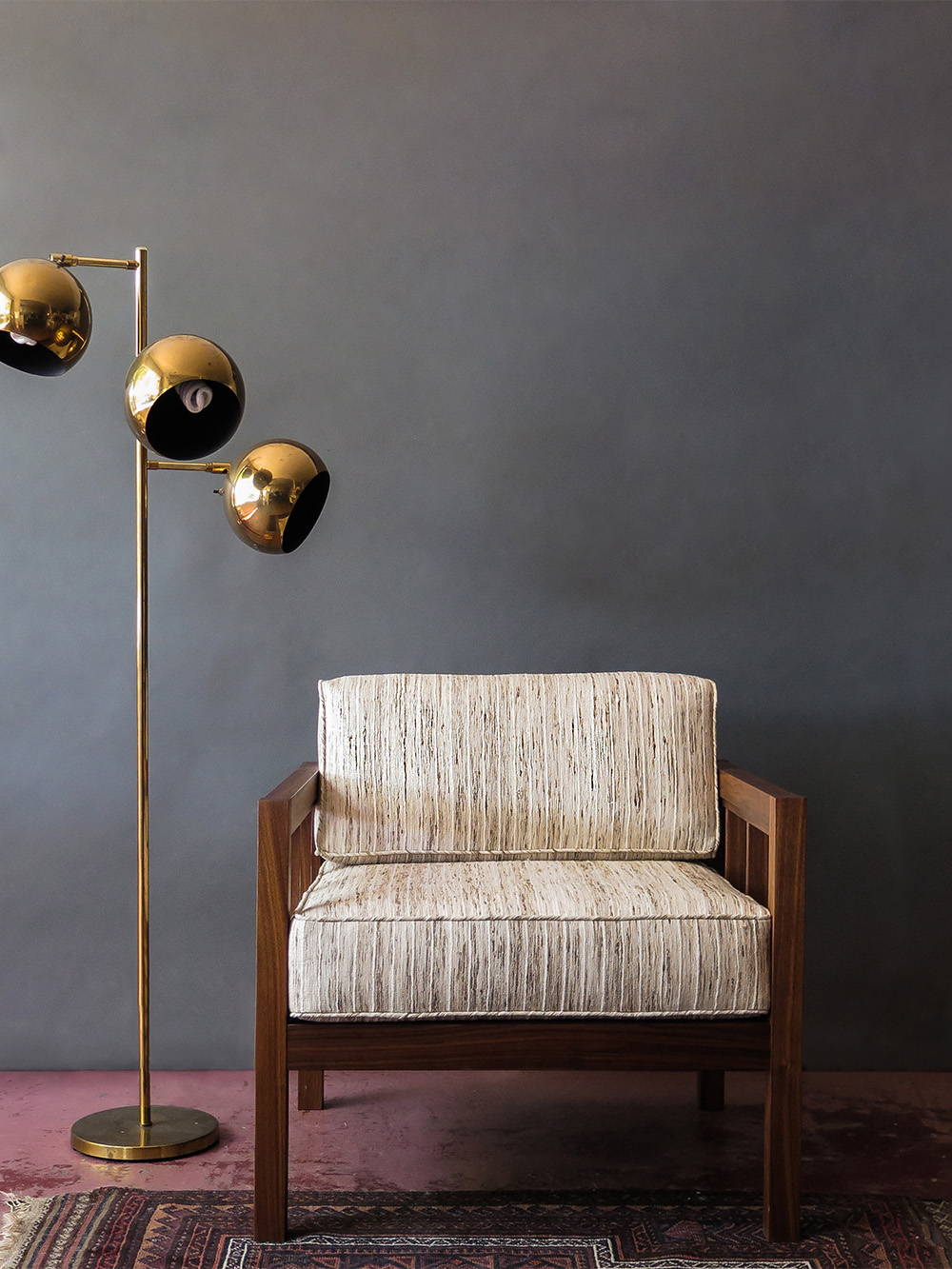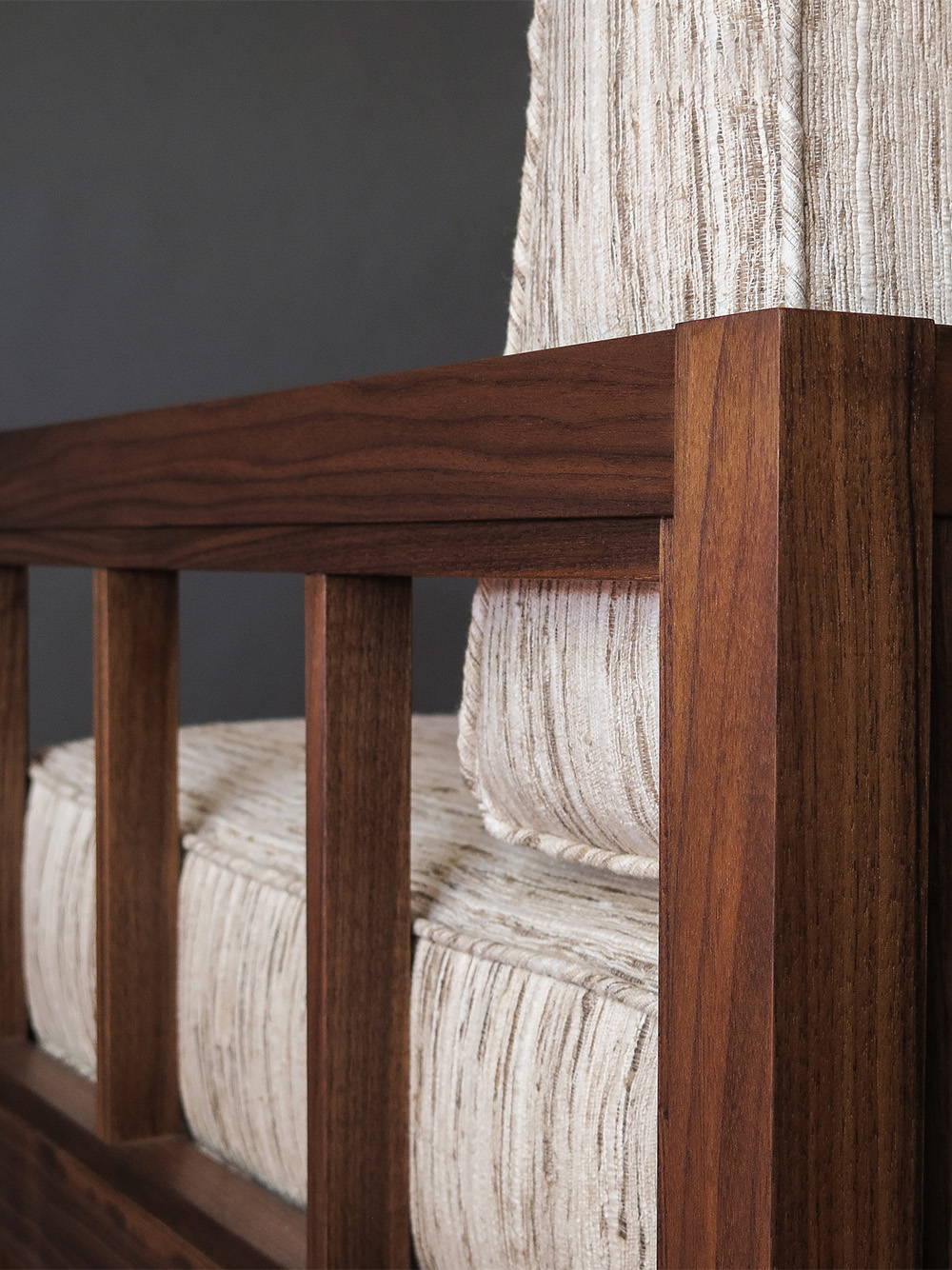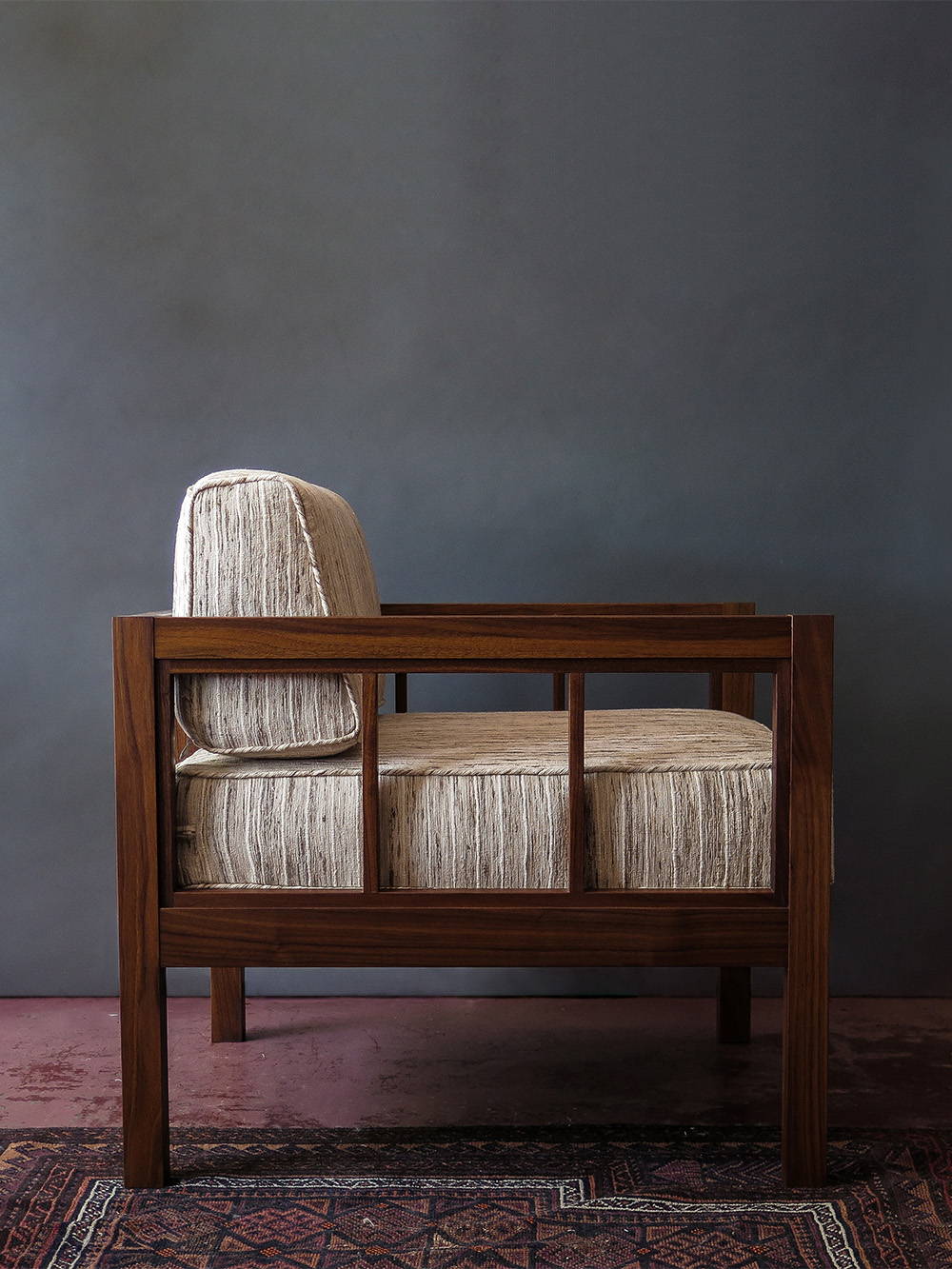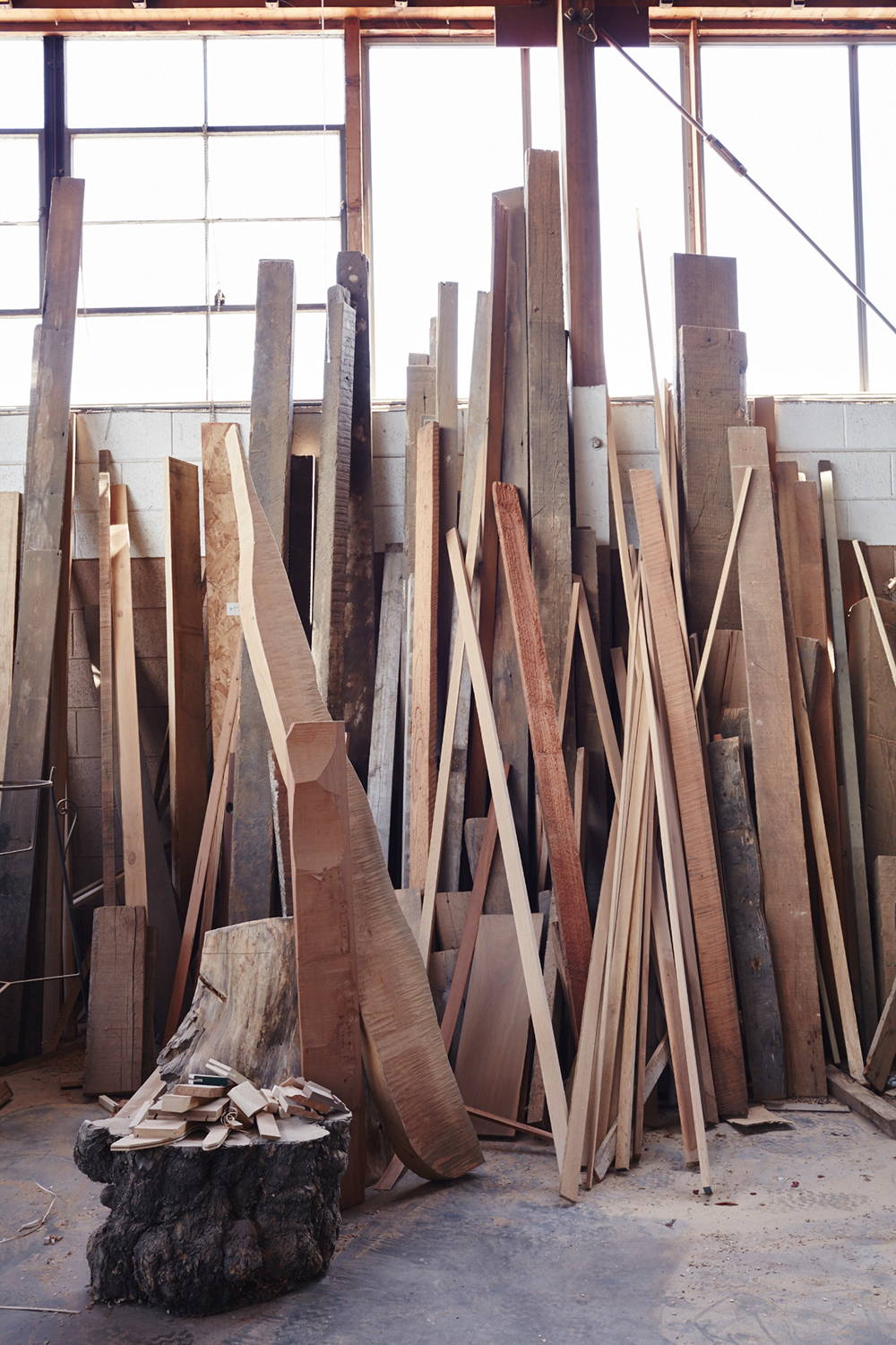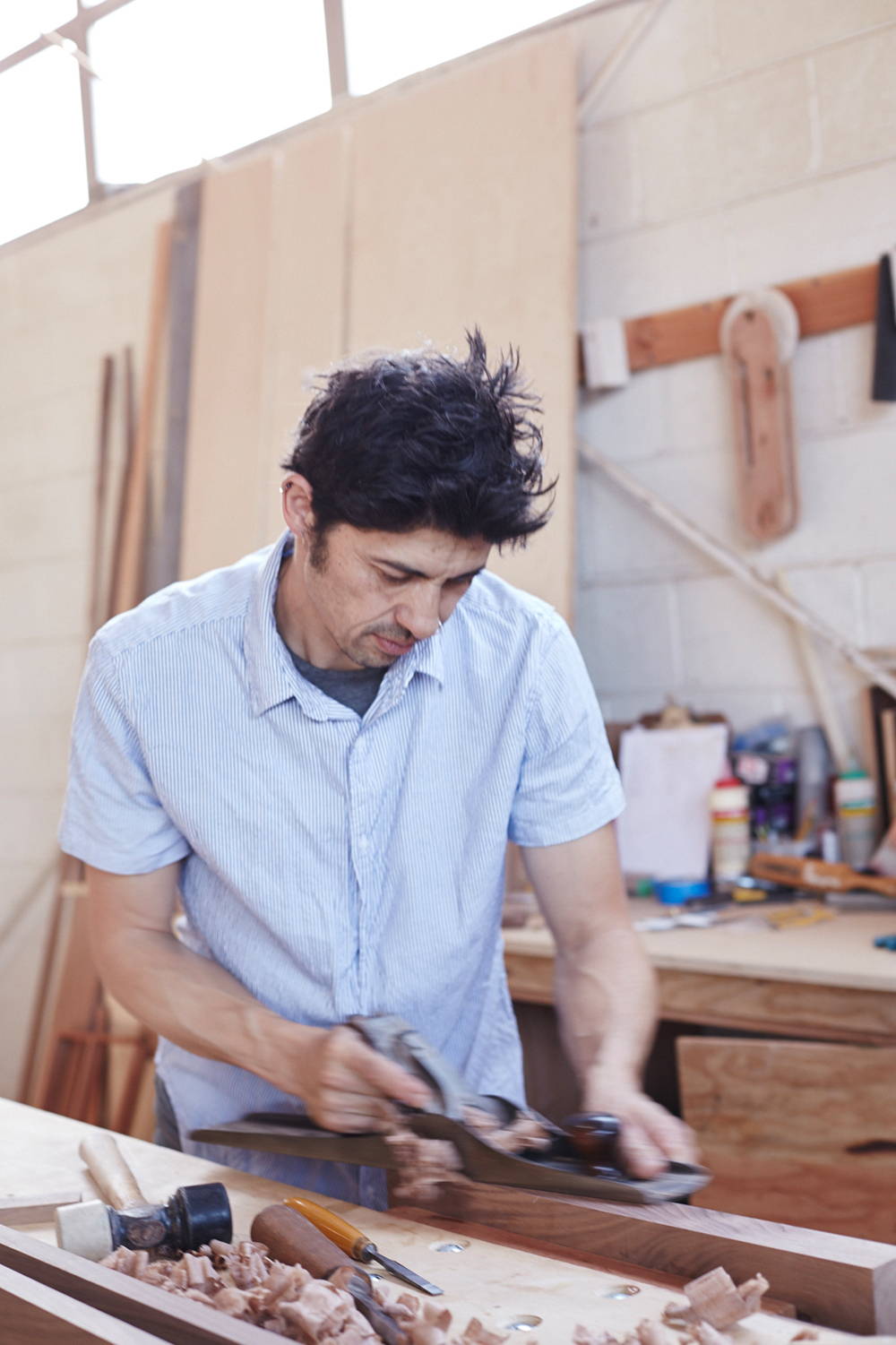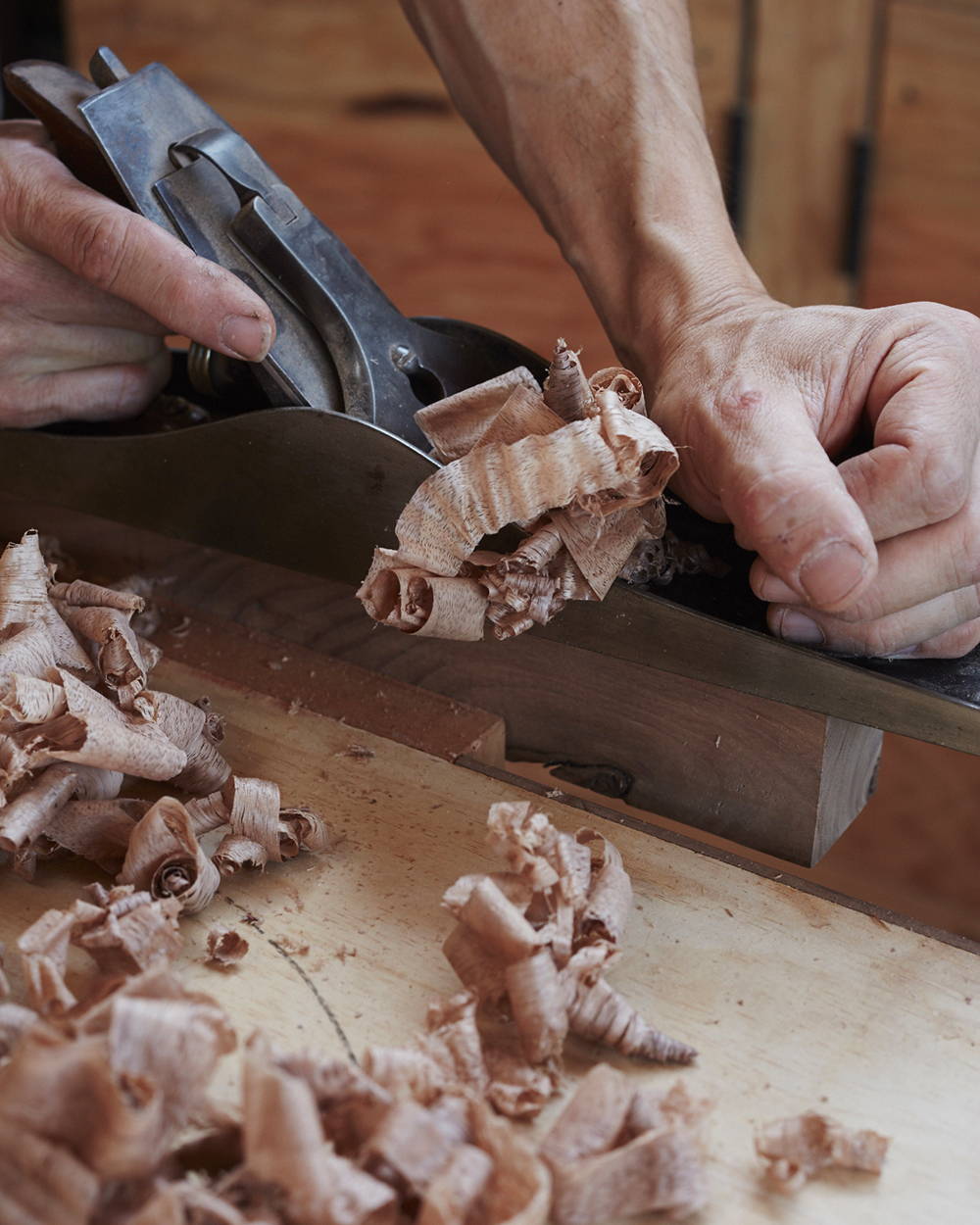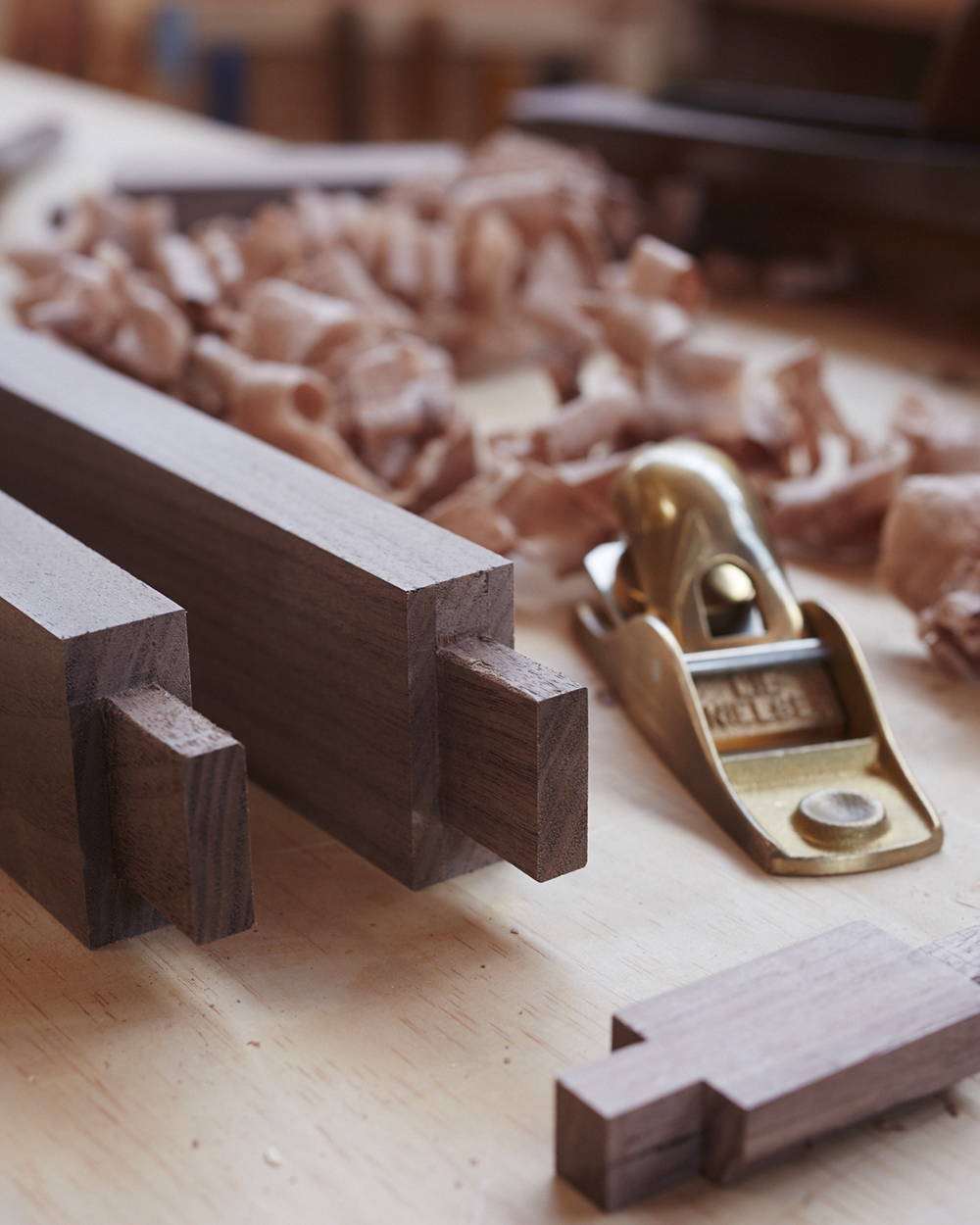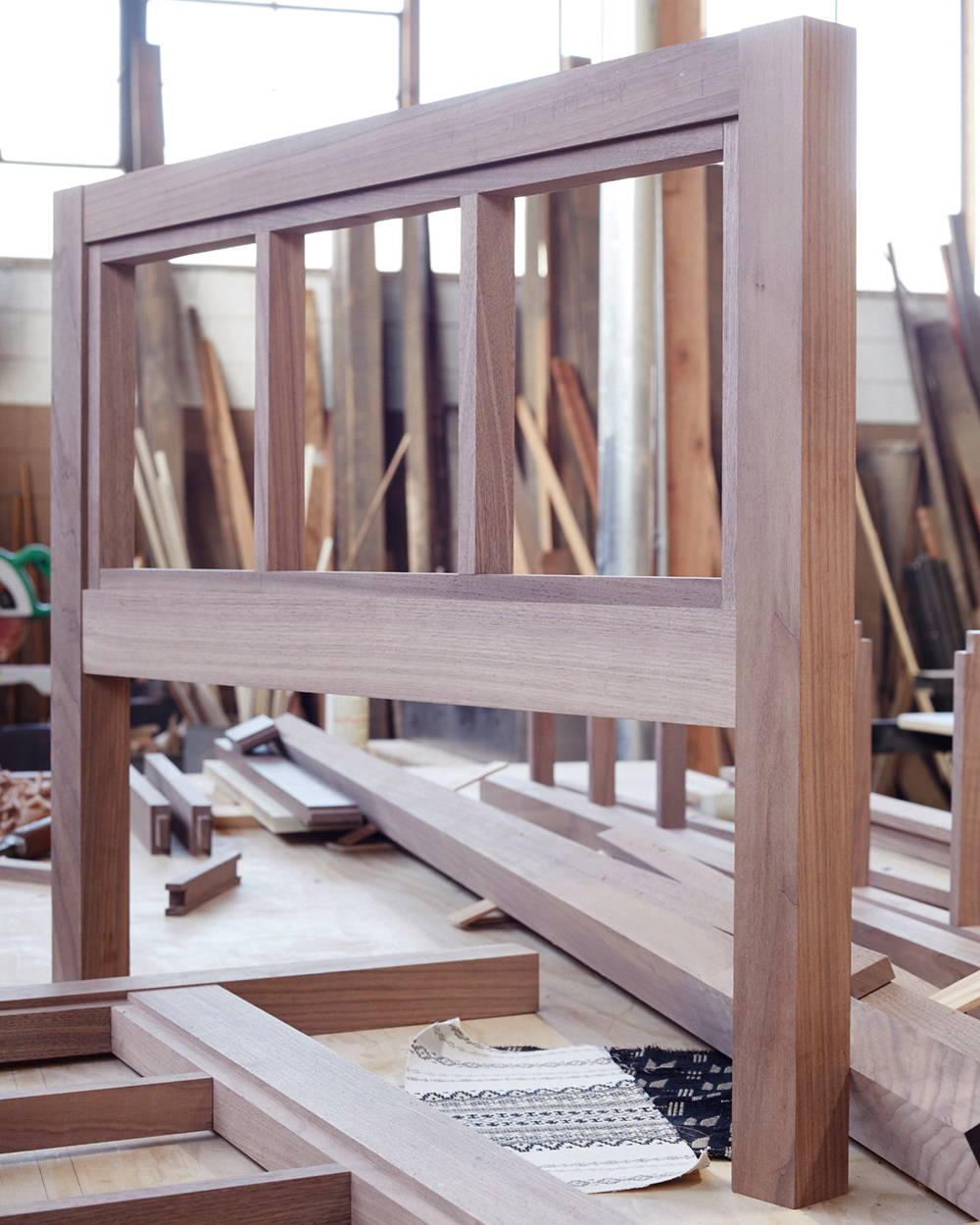 Produced in collaboration with woodworker Russell Fong, the Ciervo furniture series is clean, modern, and timeless. Each made-to-order piece is handcrafted from solid, quarter-sawn American black walnut, using an open-grain wood treatment with a low-sheen, rich, matte finish to express an informal, relaxed spirit. Three textural upholstery options are offered to complement the beauty and warmth of the wood, and removable cushion covers are thoughtfully finished with bias-cut welting.

Russell Fong got his start as apprentice to revered guitar maker Jonny Kinkaid in Bristol, England. Afterwards, Fong attended the London College of Furniture to study luthiery and subsequently opened his own shop in Southwark, London. He played guitar in a band called Moose, and also made guitars for many indie bands, including Cocteau Twins and The Veldt. After a seven-year stint in New York City making guitars and doing fine cabinetry, he and his family moved to California where he was appointed head carpenter at a local firm before starting Russell Fong Woodworking in 2016. Fong continues to make high quality guitars for musicians and collectors in his newly-finished shop.

Email us at shop@ericatanov.com for more information.