Article: How to Make A Storied Bed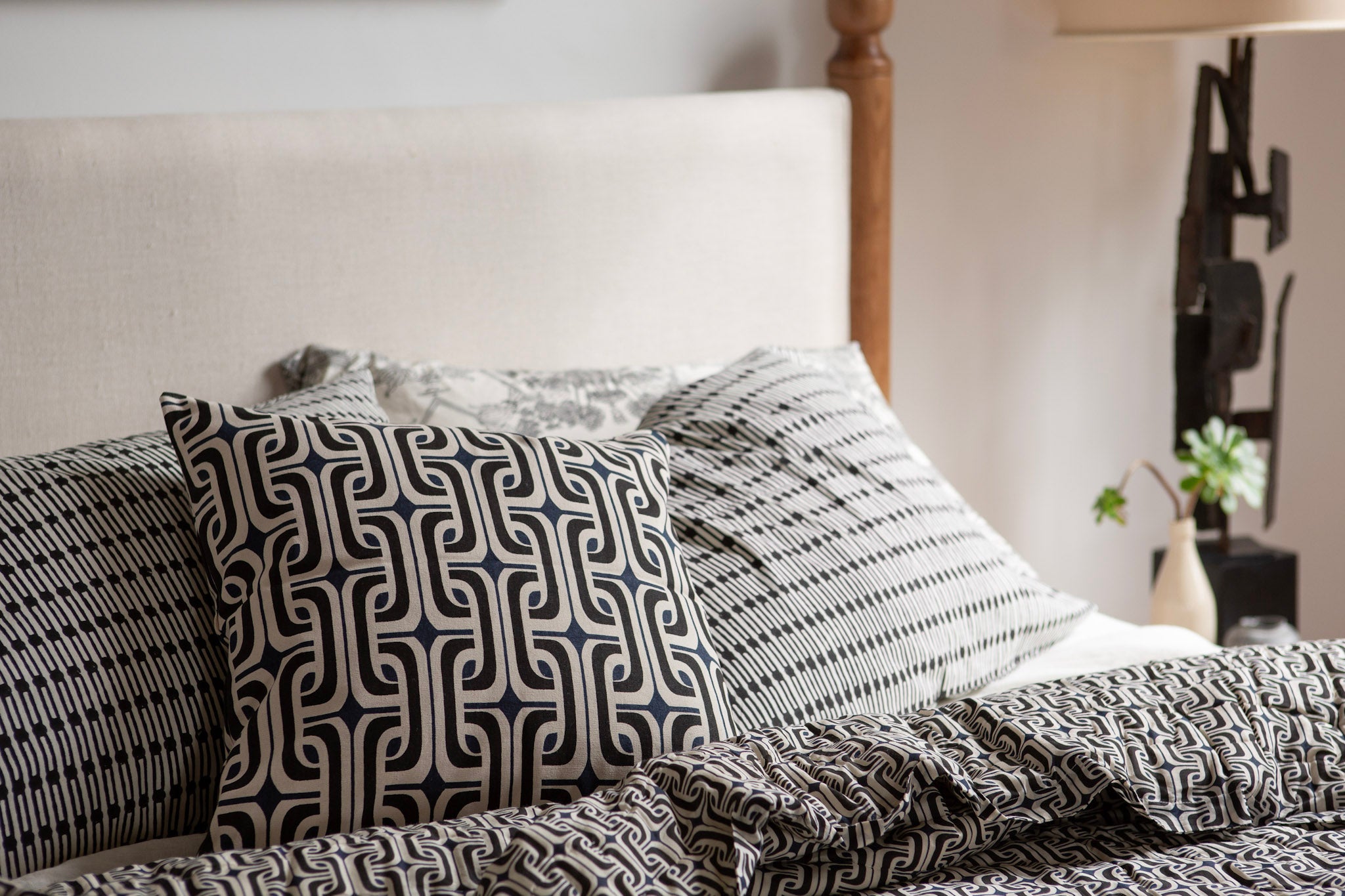 How to Make A Storied Bed
What makes for a storied bed? At Erica Tanov, we intentionally mix and layer our signature prints, each with their own history and inspiration, to create the ultimate luxuriously layered bed.
From heirloom hand-stitched quilts to vibrant, soulful printed pillowcase pairs and shams, we invite you to discover our foundations for building a storied bedding collection. 
(here our 1965 quilt in natural and black is paired with Jacobsen & Botanicus pillowcase pairs)
The beginnings of the storied, layered bed start with a focus on visual depth, accomplished by the mixing of soft and bold patterns in tonal colors. This pairing makes both the made and unmade bed an inviting work of art.
Layering in luxurious, all-year fabrics — such as our breathable, soft embroidered linen sheets and cozy cotton hand-stitched quilts — under our signature print duvet covers is a great way to create both a bespoke look and a bedroom oasis you won't want to leave.
To us, the storied bed often encapsulates the soft and romantic prints such as our Lovebird Print artfully mixed with the bold and graphic Jacobsen. Even the simplest refresh — like adding new cotton printed pillows — creates this lavish depth with ease.
Stock your linen closet with sheets and sets along with an assortment of quilts, euro shams, and pillow-case sets for a lifetime of mix and match bedding options that can be rotated seasonally.